How do you get the right tools to break through and work?
Either by doing (like I did, trial and error)
- or -
Learning from others (My lessons learned from 10+ years as a working actor in Work Your Audition.)
Whether you get the job or not you start delivering auditions that get you on the radar and doors begin to open for you.
You learn techniques that help you deliver auditions that have you feeling like the champ you are.
Normal price is $497 but you can get it now for $67!
Meet Your Team of Experts
These hand-picked actors/actresses have been there themselves. Now they're in your court to help you avoid weeks and months of frustration learning what they wished they knew how to accomplish earlier in their careers. No fluff — just proven strategies that work from actors and actresses who've been in your shoes.
---
WORK YOUR AUDITION
Be unforgettable. Get Booked.
You've Put In Work, But You're Not Getting Booked.
Why is that?
Your teachers have been in a similar situation but were able to break through. Now, they're here to help you tackle key issues that arise during the audition process. Let me share the lessons I learned while working as an actor for over a decade.
---
This Training Will Show You Exactly Where to Focus
Get access to these 11 modules in a powerhouse curriculum designed to help you get the gig of your dreams:
Module 1: The Winning Mindset/"Self-Tape"
Module 2: "Now it's Time to Paint"/"Self Taping is a Simple Process"
Module 3: Editing Your Self-Tape? 
Module 4: Owning Your Space in the Room 
Module 5: Producing Your Own Content W/ KEVIN ASBELL
Module 6: Evolving As An Artist W/ WILLIE MOORE
Module 7: Beginning in the Industry W/ TRAY CHANEY
Module 8: Relationships and Work W/ TODD ANTHONY
Module 9: Paving the Way for Black Actresses W/ TANGI MILLER
Module 10: That First Big Story W/ KARYN GREER
Module 11: Acting Workshops W/ DENNIS L.A. WHITE
---
Guaranteed to make inconsistent audition results a thing of the past!
Pay now, watch it forever.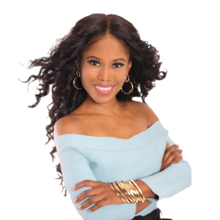 Actor, Filmmaker, Author
Jamine Burke
Jasmine Burke is an award-winning American Actor, Filmmaker, Author, Entertainer who studied on full scholarship at Kennesaw State University and studied film at Harvard. When Jasmine isn't in front of the camera acting she's behind it writing and producing her own content.Jasmine won "Best Director" at the 2010 Women in Film and Television International Film Festival for her directorial debut Lucky Lotto. She also added Amazon Books Author to her credits in 2018 with the release of her book "Work Your Audition, motivation and techniques to help actors book the job". Jasmine believes that EVERY JOURNEY BEGINS WITH TAKING THE FIRST STEP and this course is the very first step that you can take towards your dream career.
1

Module 1: The Winning Mindset/"Self-Tape"

Module 2: "Now it's Time to Paint"/"Self Taping is a Simple Process"

Module 3: Editing Your Self-Tape

Module 4: Owning Your Space in the Room

Module 5: Producing Your Own Content W/ Kevin Asbell

Module 6: Evolving as an Artist w/ Willie Moore Jr.

Module 7: Beginning in the Industry w/ Tray Chaney

Module 8: Relationships and Work w/ Todd Anthony

Module 9: Paving the Way for Black Actresses w/ Tangi Miller

Module 10: That First Big Story w/ Karyn Greer

Module 11: Acting Workshops w/ Dennis L.A. White